CurcuPrim
Strong natural antioxidant
Unique product with wide ranging and potent health benefits. CurcuPrim, containing the patented CureIt component, excels in its high efficacy and bioavailability.
Description
Thanks to the unique processing technology, CurcuPrim is an exceptional product containing a broad spectrum of curcuminoids. These substances, which are very potent antioxidants, are extracted from curcuma longa, one of the most interesting plants in medicine.
Curcumin, due to its lipophilic nature, is not easily bioavailable – it is not easily absorbed by the human body. Curcumin, the main ingredient of the product CurcuPrim, is processed by special techniques to gain the highest possible index of bioavailability. In comparison with other products on the market, it belongs to the ones with the highest rate of use and bioavailability in the human body.
The unique formulation of Curcuprim product contains a complete turmeric extract, in which active substances of turmeric are preserved. CurcuPrim product with its patented ingredient CureIt – the complete natural turmeric matrix, stands out for its high efficiency and an excellent bioavailability.
CurcuPrim composition contributes to the proper function of the digestive tract, cardiovascular system, nervous system, assists in the healing problems and arthritic and allergic inflammations. Curcumin is an antioxidant directly responsible for protecting liver and is able to help it even with chronic problems.
Curcumin contained in the CurcuPrim product has an excellent absorbency, which even highlights the unique quality of the product.
Composition
| CurcuPrim | 1 capsule |
| --- | --- |
| Curcumin (Curcuma longa rhizome extract) | 500 mg |
| Vitamin D3 | 10 mcg |
Effects
It has strong antioxidant effects
It has anti-inflammatory effects
It supports the immunity of the organism
It contributes to the mental balance
It contributes to proper liver function
Helps skin health
Contributes to the health of joints and bones
It has a beneficial effect on the digestive, circulatory, nervous and respiratory system
Dosage
One box contains: 30 capsules
Dosage: 1 capsule a day. Take before or with a meal and drink sufficiently.
Storage: In a dry and dark place, temperature of up to 25 C°.
Warning: Do not exceed the recommended daily dose. The product is not intended as a substitute for a varied diet. Keep out of the reach of children.
Manufacturer: Avanso s.r.o., nám. Svobody 528, 739 61 Třinec, Czech Republic
Characteristics of active substances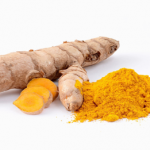 Curcuma is tropical plant, which comes from Southeast Asia and India, has been used for its health benefits for many centuries, especially in Ayurvedic and traditional Chinese medicine. The therapeutic effects of turmeric have been noted for long also by modern medicine, which has been confirmed by numerous publications and scientific studies. Kurkumin stands out for its antioxidant properties. It contains bioactive phenols – flavonoids, flavans and flavanols. These are very powerful natural antioxidants that protect the human body from a free radical damage. Free radicals cause damage to the cells and entire tissues and accelerate the aging process in the body. Curcumin deactivates these free radicals and prevents their harmful effects. Occurrence of free radicals is caused by the factors such as smoking, industrial pollution, pesticides etc.
Vitamin D3 is a fat-soluble nutrient. It is one of the 24 micronutrients critical for human survival. Vitamin D3 (cholecalciferol) is a natural form of vitamin D that is synthesized in the skin in response to exposure to ultraviolet rays from the sun. This vitamin is fat-soluble, has properties of both a vitamin and hormone, and is required in calcium absorption and utilization. Vitamin D3 is known to support bone health, the immune system, nervous system and cardiovascular health. The body produces vitamin D from cholesterol if an adequate amount of UV light is provided from the sun exposure. There is only a sufficient amount of UV light coming from the sun when the UV index is 3 or higher, which only occurs a few months of year.
More information on