Diabeten
Blood sugar level regulation
Diabeten is a specially prepared combination of active substances that favorably affect blood sugar levels and help in some long-term complications of elevated blood sugar levels.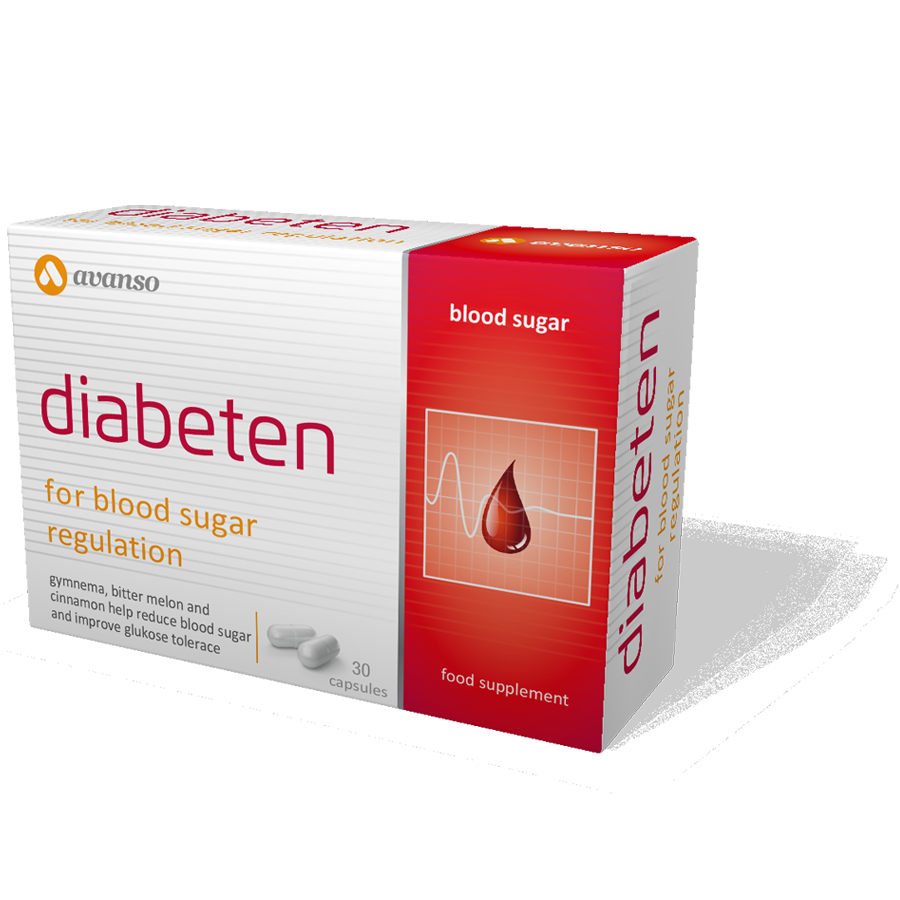 Description
Diabetes, or disorder of sugar metabolism, is a disease in which there is impaired input of blood sugar into muscle and fat cells, causing the elevated blood sugar (hyperglycemia).
Diabetes of type I is caused by the lack of insulin production, while diabetes of type II results from the reduced sensitivity of the organism to insulin.
Long-lasting hyperglycaemia results in the changes of skin and mucous membranes, vision deterioration, there is a tendency to the infection, circulatory disorders and consequent diseases of cardiovascular system. Other disorders include kidney damage, erectile dysfunction and nerve disability.
The combination of bitter melon extract, gymnema and cinnamon helps maintain a stable blood sugar level without undesirable fluctuations, and supports the transport of glucose into cells, which is a beneficial factor in protection against diabetes.
The preparation is intended for diabetics and persons with impaired glucose tolerance, it is also useful for overweight people reducing their body weight. Strong antioxidant effects of Diabeten assist in diabetic neuropathy.
Composition
| Diabeten | 1 capsule |
| --- | --- |
| Gymnema extract | 200 mg |
| Bitter melon extract | 100 mg |
| Cinnamon extract | 100 mg |
| Chromium | 60 mcg |
Effects
Gymnema helps to control blood sugar, appetite and body weight
Cinnamon helps to maintain healthy blood glucose levels, has antioxidant effects, promotes digestion, and helps to maintain proper cholesterol levels in blood
Bitter melon has a beneficial effect on the metabolism of sugars
Chromium helps to maintain healthy blood glucose levels
Dosage
One box contains: 30 capsules
Dosage: 1 capsule a day. Take before or with a meal and drink sufficiently.
Storage: In a dry and dark place, temperature of up to 25 C°.
Warning: Do not exceed the recommended daily dose. The product is not intended as a substitute for a varied diet. Keep out of the reach of children.
Manufacturer: Avanso s.r.o., nám. Svobody 528, 739 61 Třinec, Czech Republic
Characteristics of active substances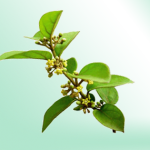 Gymnema Sylvestre is often called gurmar which means "sugar destroyer." It has been used in traditional Ayurvedic treatment of diabetes for ages. In experimental studies, its use has led to an increased release of insulin from the pancreas. Gymnema lowers glucose levels in blood, but does not alter glucose levels in blood with healthy individuals. Gymnema sylvestre therefore shows a significant insulin-stimulating and hypoglycemic effect. Using the extract of this plant can lead to the reduction of appetite (craving for sweet and caloric food).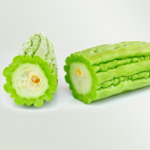 Bitter melon, full of polypeptide -P, is a plant nutrient which lowers blood sugar levels. It also contains charantin which increases the glycogen synthesis and recaptures glucose in the liver, muscles and adipose tissue. These two compounds very effectively lower blood sugar levels and are useful for people suffering from diabetes. The fruit also improves the immune system, fights infections, accelerates your metabolism, helps fight with a hangover, regenerates liver and improves digestion.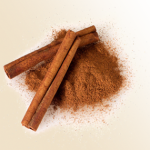 Cinnamon has an exceptional ability to regulate erroneously elevated blood sugar levels. This is a boon for many people suffering from diabetes, and many patients have been helped to keep diabetes under control. Cinnamon significantly improves insufficient sensitivity of cells to insulin. The cinnamon extract helps to maintain a smooth blood sugar levels without adverse fluctuations and also favorably affects cholesterol and fat levels in the blood.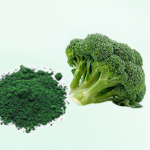 Chromium is essential for proper functioning of insulin. It is primarily known for its beneficial effects in regulating glucose level but acts appropriately in regulating cholesterol and fat, too. A normal diet of the large proportion of the population, especially of the diabetic patients, contains this element in insufficient quantities, hence the importance of supplementation. Due to its effect on blood sugar levels, chromium helps to reduce cravings for sweets. The source of chromium, yeast, is proved to be very well usable chromium with confirmed effects.