Lecithin
Good memory and low cholesterol
1325 mg Lecithin
Lecithin has a number of beneficial effects on the human body.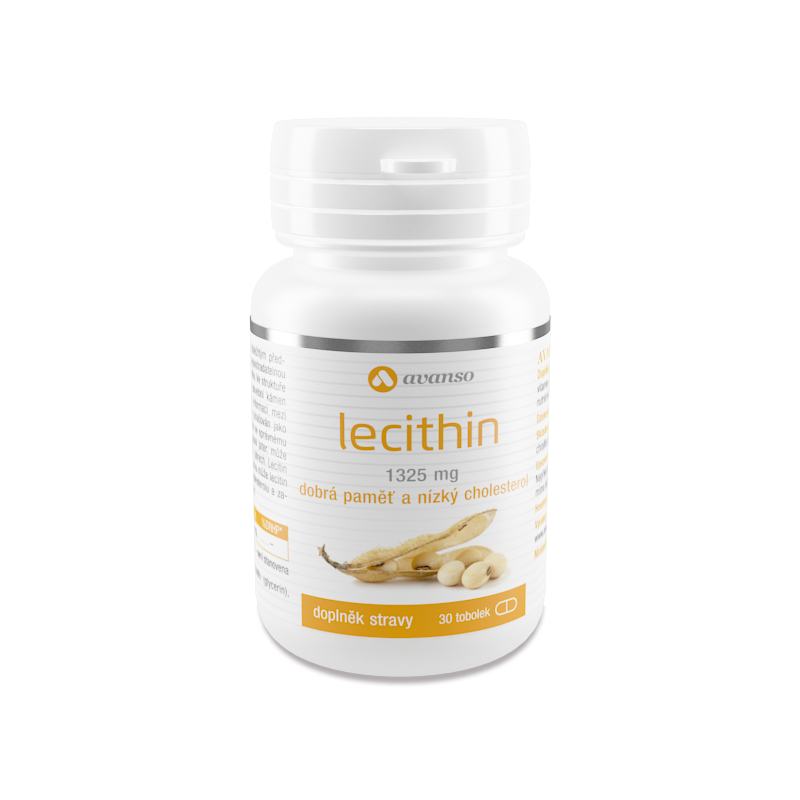 Description
Lecithin is the major and very important representative of the phospholipid group. It is an indispensable part of all membranes of human body cells. The structure of lecithin contains choline, which is the building block of acetylcholine, a substance responsible for transferring information between nerve cells. Lecithin is often referred to as brain food.
Thanks to choline, it also contributes to proper blood fat metabolism and good liver function, thus supporting weight loss and detoxification in the liver.
Lecithin contains essential linoleic acid. Thanks to this, lecithin contributes to lowering LDL (bad) cholesterol and can prevent it from settling and depositing in the walls of the blood vessels.
Composition
| Lecithin | 1 capsule |
| --- | --- |
| Lecithin | 1325 mg |
Effects
Lecithin promotes physical and mental health
Lecithin supports memory and cognitive function
Lecithin supports circulatory system
Lecithin helps to maintain low cholesterol levels
Dosage
One box contains: 30 capsules
Dosage: 1 capsule a day. Take before or with a meal and drink sufficiently.
Storage: In a dry and dark place, temperature of up to 25 C°.
Warning: Do not exceed the recommended daily dose. The product is not intended as a substitute for a varied diet. Keep out of the reach of children.
Manufacturer: Avanso s.r.o., nám. Svobody 528, 739 61 Třinec, Czech Republic