Magne B6
Physical and mental
well-being
Magne B6 contains Magnesium and Vitamin B6, which help reduce fatigue and exhaustion, promote mental and nervous activity.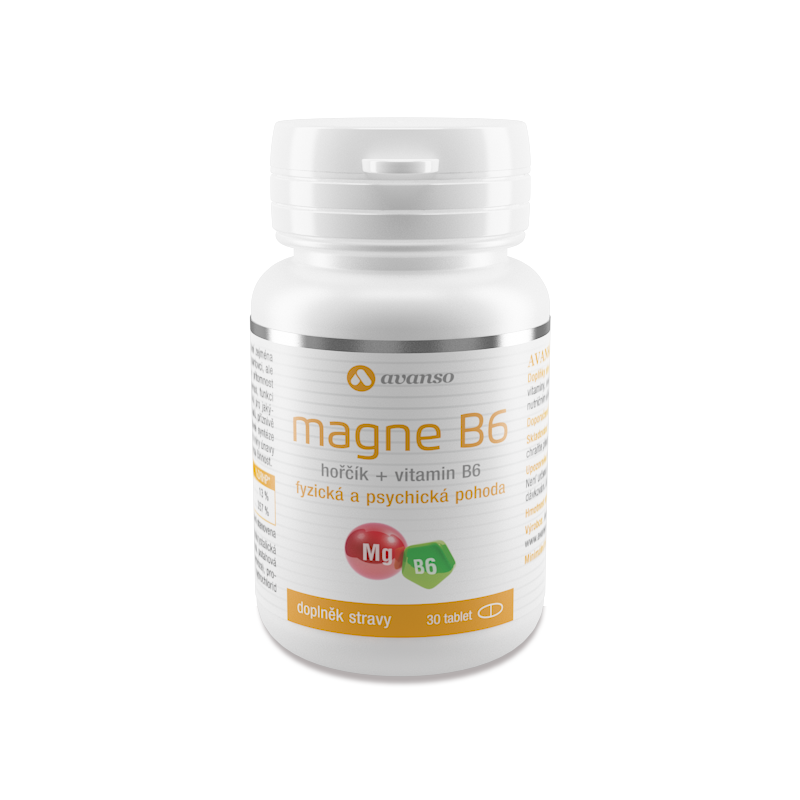 Description
Magne B6 is especially appreciated by people engaged in intense physical activities, athletes and older people. It contains one of the most important elements magnesium, which is enriched with vitamin B6. Both of these substances fill a number of health important functions in our body.
Magnesium is one of the most important minerals in our organism, it is indispensable for almost all processes in the human body. In a certain amount, it is part of every cell in our body. It is very important for metabolism, the function of enzymes and the generation of energy that is indispensable for any movement and performance. Magnesium promotes the proper functioning of the muscles, affects the quality of the bones and teeth, contributes to proper synthesis of proteins, helps the nervous system to function properly.
Vitamin B6 plays an important role in the metabolism of amino acids, carbohydrates and fats. It helps reduce fatigue and exhaustion and is therefore suitable for increased physical stress, contributes to proper mental activity, promotes the activity of the nervous system and the function of the immune system.
Composition
| Magne B6 | 1 tablet |
| --- | --- |
| Magnesium | 50 mg |
| Vitamin B6 | 5 mg |
Effects
Magnesium promotes muscle activity, positively affects quality of bones and teeth, contributes to proper protein synthesis
Magnesium and Vitamin B6 help to reduce fatigue and exhaustion, promote mental and nervous activity
Dosage
One box contains: 30 tablets
Dosage: 1 tablet a day. Take before or with a meal and drink sufficiently.
Storage: In a dry and dark place, temperature of up to 25 C°.
Warning: Do not exceed the recommended daily dose. The product is not intended as a substitute for a varied diet. Keep out of the reach of children.
Manufacturer: Avanso s.r.o., nám. Svobody 528, 739 61 Třinec, Czech Republic