Omega 3
Healthy heart, brain
and vision
Omega 3 is a high quality fish oil, a rich source of omega-3 fatty acids DHA and EPA, which promote healthy heart activity and help maintain good blood pressure.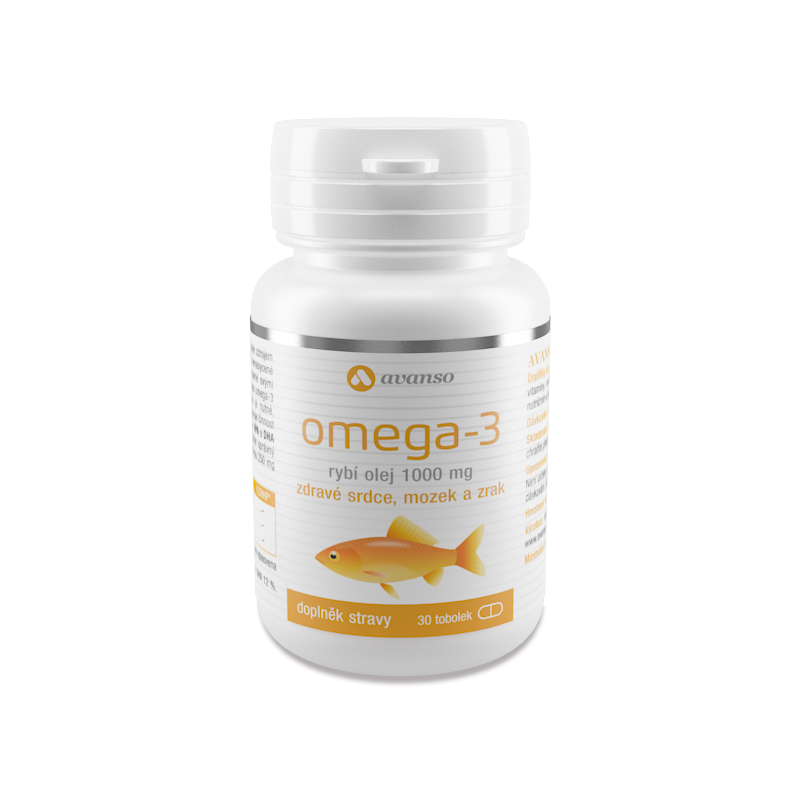 Description
High quality Omega-3 is a rich source of unsaturated fatty acids. Fish oil is found in fish tissues. The human body can not make these fatty acids alone, so it is necessary to take them with food or supplements.
Fish oils contain omega-3 unsaturated fatty acids: EPA (eicosapentaenoic) and DHA (docosahexaenoic). These substances are generally known for their beneficial effects on the human organism. They are essential for the proper functioning of the heart, brain and vision.
DHA is very important for the proper functioning of the brain, nerves, cardiovascular system, and contributes to good visual function. It helps to improve concentration and memory.
EPA promotes healthy heart activity, helps maintain good blood pressure and promotes lowering of cholesterol. It has a positive effect on the quality of blood vessels and has an anti-inflammatory effect.
A beneficial effect is achieved when receiving 250 mg of EPA and DHA per day.
Composition
Omega 3
1 capsule
Fish oil
– of which 18% EPA
– of which 12% DHA
1000,0 mg
180,0 mg
120,0 mg
Effects
Omega-3 essential unsaturated fatty acids DHA and EPA are generally known for their beneficial effects on the human body
DHA promotes brain activity and fresh mind, contributes to good vision
EPA and DHA promote the functioning of heart and help to maintain the right blood pressure
Dosage
One box contains: 30 capsules
Dosage: 1 capsule a day. Take before or with a meal and drink sufficiently.
Storage: In a dry and dark place, temperature of up to 25 C°.
Warning: Do not exceed the recommended daily dose. The product is not intended as a substitute for a varied diet. Keep out of the reach of children.
Manufacturer: Avanso s.r.o., nám. Svobody 528, 739 61 Třinec, Czech Republic