Urifit
Healthy urinary tract
Contains an effective exract of cranberry and natural europian goldenrod, and also contains D-mannose, a monosaccharide with beneficial effects on the bladder.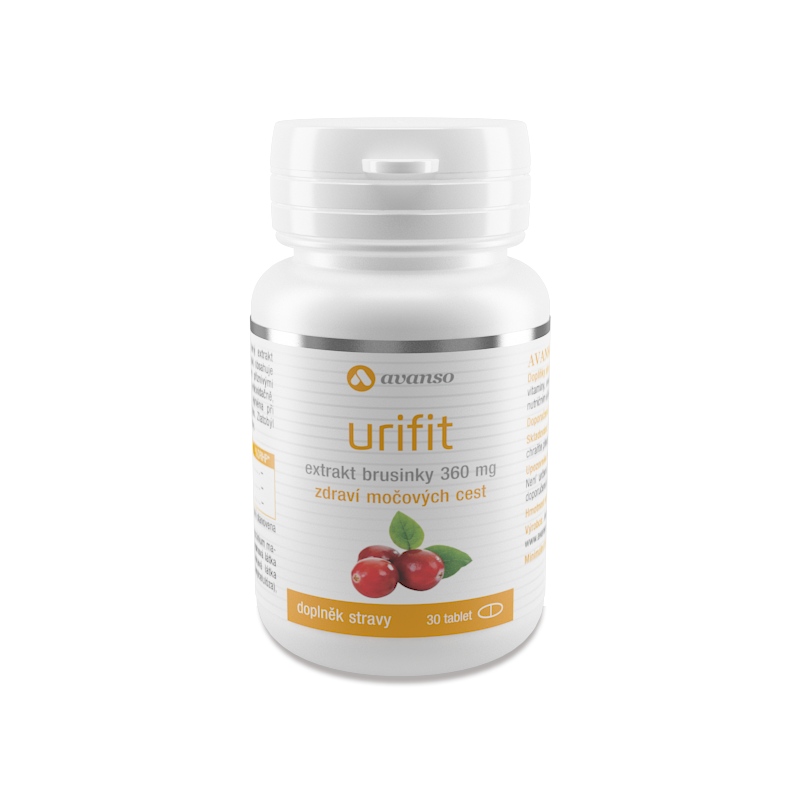 Description
Urifit contains cranberry extract, Europian goldenrod and D-mannose, a monosaccharide known for its beneficial effects on the bladder. The combination of these active substances has a beneficial effect on urinary tract health.
Cranberry acts antioxidant, increases the resistance of the organism. Its use is especially in the prevention of urinary tract and bladder inflammation. It helps prevent bacteria from sticking to the walls of the bladder or urethra.
The goldenrod contributes to the proper functioning of the urinary system. It has diuretic, disinfecting and anti-inflammatory effects. It has a positive effect on the kidneys and the urinary bladder as it helps to dissolve kidney stones and clean urine from harmful substances.
Composition
| Urifit | 1 tablet |
| --- | --- |
| Cranberry extract 10% PAC | 200,0 mg |
| D-manose | 700,0 mg |
| Golden Rod | 20,0 mg |
Effects
Cranberry is an important antioxidant, helps to protect cells being damaged by free radicals. It supports the natural defenses and resistance of the organism
D-mannose is a monosaccharide, it "binds" to bacteria, which then lose their ability to attach to the bladder mucosa
Europian goldenrod contributes to the proper functioning and health of the urinary system
Dosage
One box contains: 30 tablets
Dosage: 1 tablet a day. Take before or with a meal and drink sufficiently.
Storage: In a dry and dark place, temperature of up to 25 C°.
Warning: Do not exceed the recommended daily dose. The product is not intended as a substitute for a varied diet. Keep out of the reach of children.
Manufacturer: Avanso s.r.o., nám. Svobody 528, 739 61 Třinec, Czech Republic